MagicInfo server settings
Power on your display and navigate: Menu > Network > Server Network Settings > Connect to server
Enter Server Address. Address can be found at "License details" page.
Set "SSL" to "Don't use" and "Port" to 80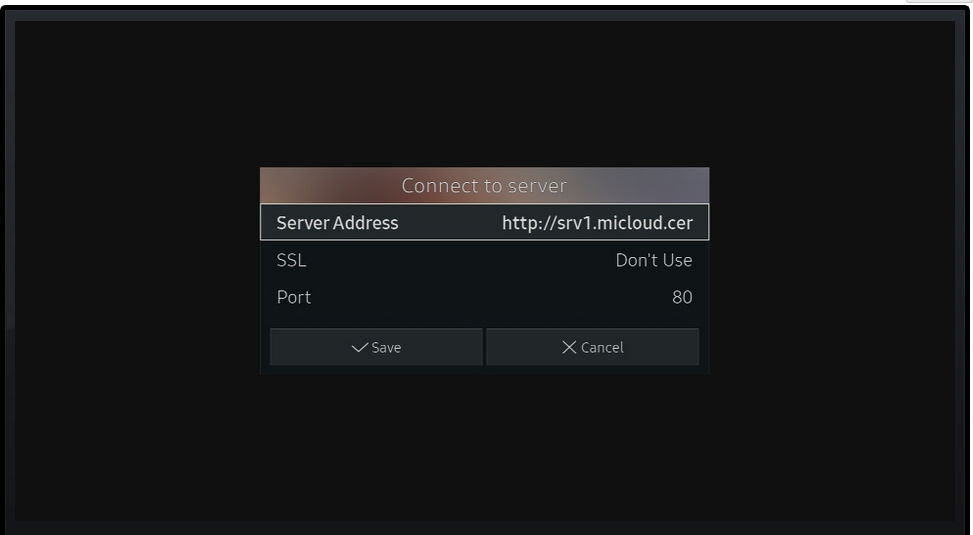 Select "Save"
Set "MagicInfo mode" to Premium or Lite depending of your license type
Add display to MagicInfo server
Once previous step is done, you have to create device approval request.
Open your license page and press "Add display" button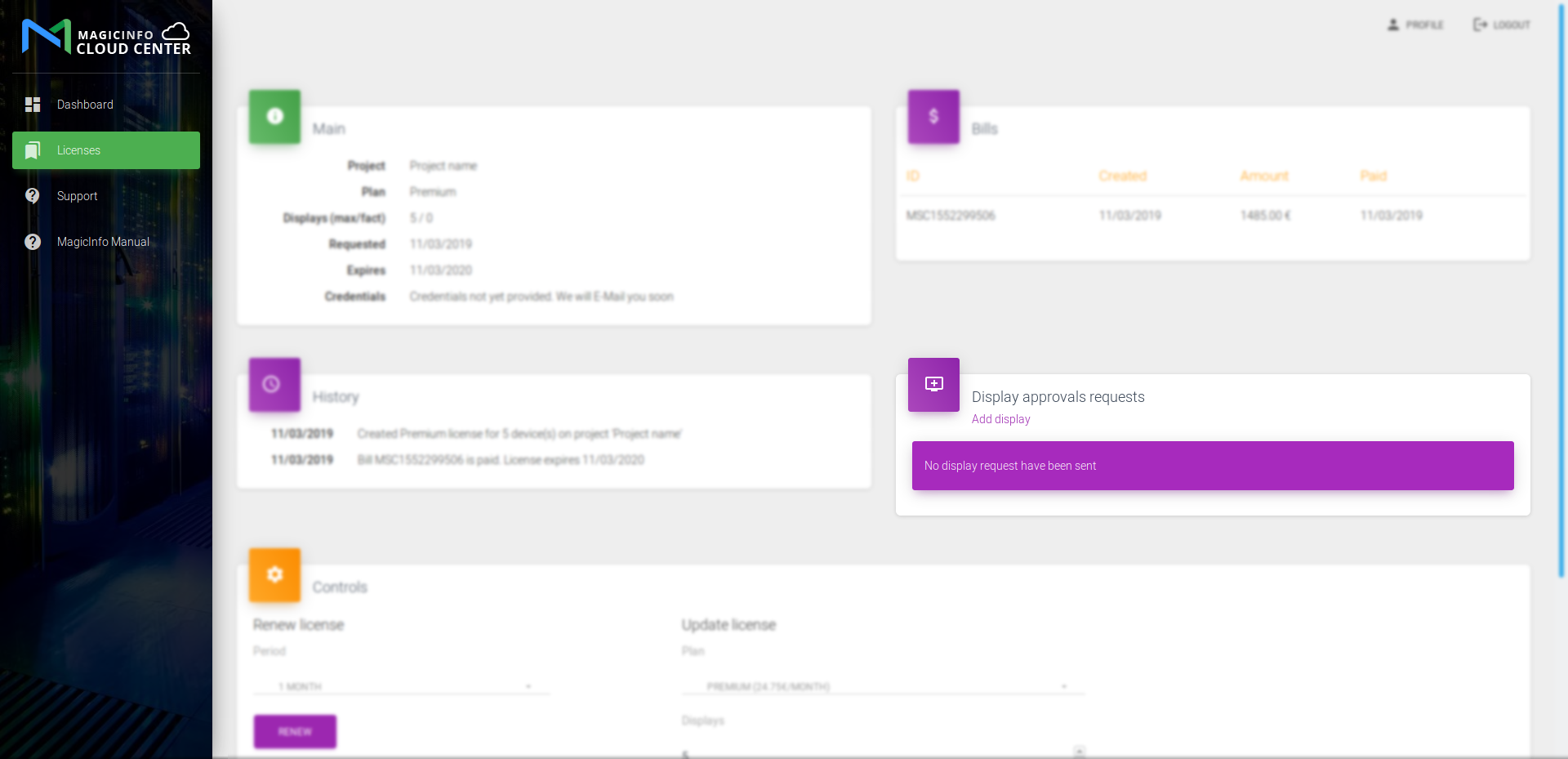 Enter your display IP address
Where can I find address?
Navigate: Menu > Network > Network Status > IP Settings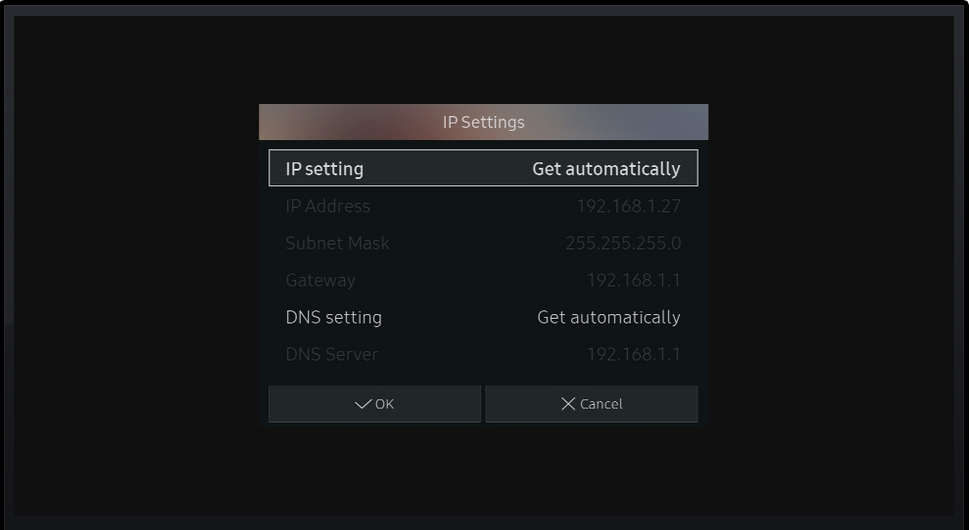 Check approval request status
Awaiting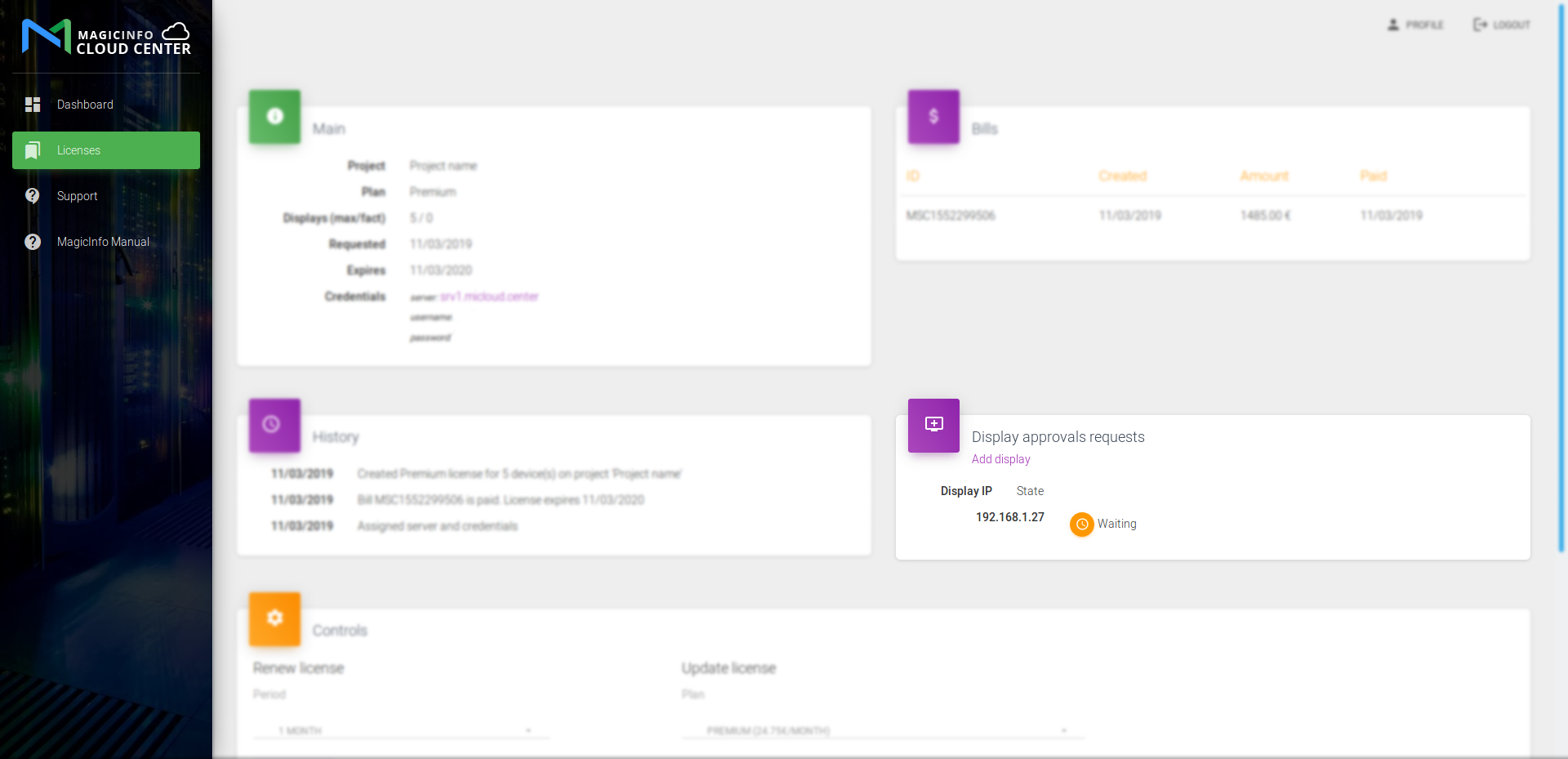 Approved